The eagerly anticipated final event of Snailspace Brighton and Hove 2018 saw over 300 people gathered at the iconic Metropole Hotel in Brighton for the auction of my incredible family and works of art by over 40 different artists.
It was so busy - hundreds of bidders and over 2hours of nail-biting excitement, both in the room and online, raised a snailtastic £230,000! Proceeds all go to the wonderful Martlets to fund life-changing hospice care.
Can you spot me?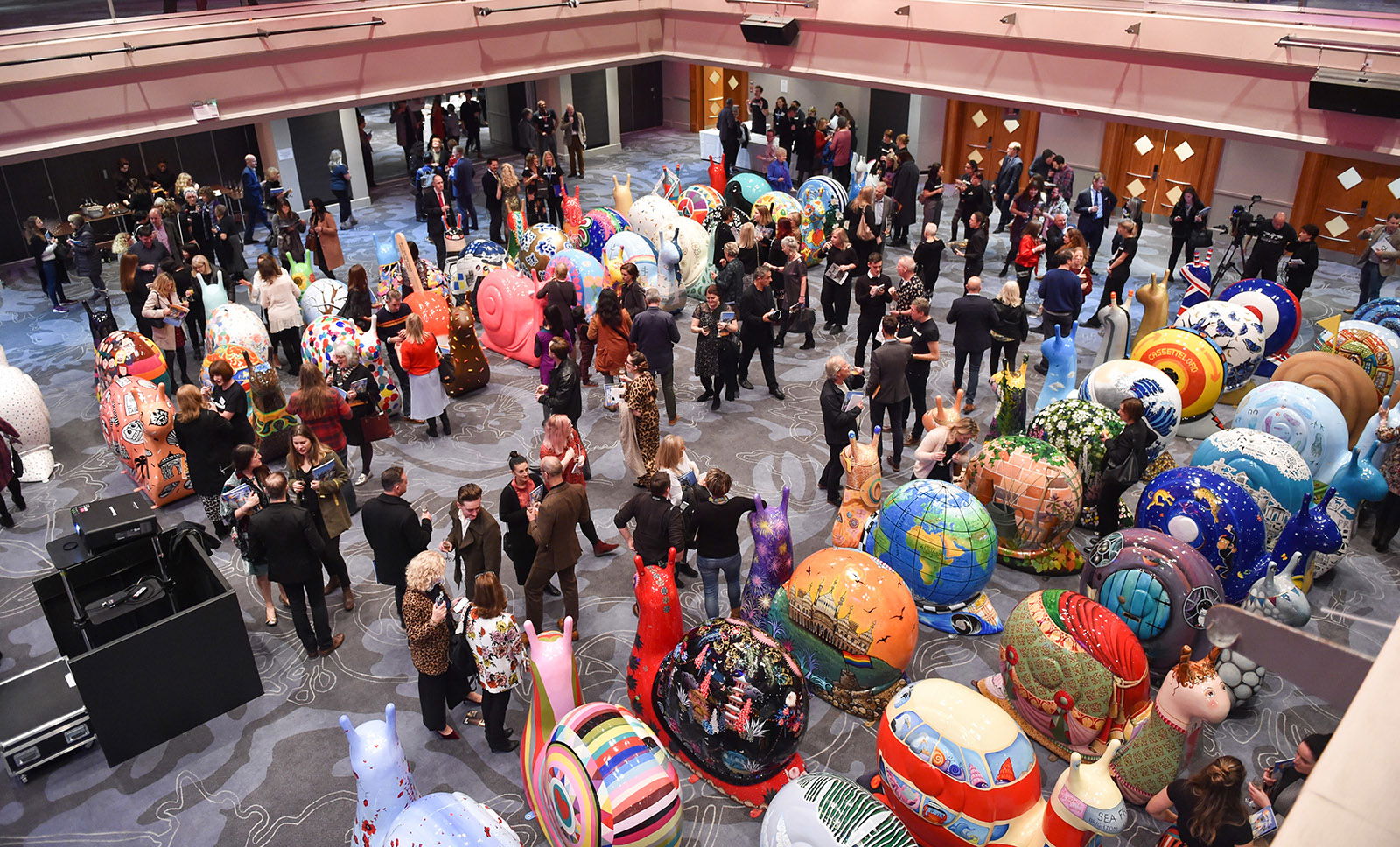 Speaking about the Snailspace auction, Imelda Glackin, CEO Martlets said:
"We are delighted with how much has been raised by auction, especially in these difficult economic times. Our giant gastropods have generated significant awareness of the work that Martlets does for families everyday in this city and this campaign has been about so much more than just the money raised at this stage.
Our #BeMoreSnail campaign, featuring our beautifully painted snails, has been a constant reminder to take a moment and enjoy the time we have with the people we share our lives with. As well as giving something back to our city, which we rely on to help fund our vital, life-changing care, it has also been a way for us to engage people, of all ages and from all walks of life, with our key philosophy of living as well as you can with whatever time you have left.
It is also wonderful to know that the legacy of these snails will live on and give pleasure to their buyers for years to come."